40 athletes competed in the Region 8 Junior Olympic track and field meet at Des Moines.

two athletes were double winner, Brittni Bruenjes of valley city won the long jump and triple jump and Severyn Claymore of Fargo won the 1500 and 5000 meter run.

Lindsay House of AGSA sting won the 100 m hurdles in 15.51.

Allison Eckert placed 3rd in the 1500 and Krista placed 4th.

Krista also won the 3000 meter run.

Anie Carlson won the heptathlon and Mallory Peck was 2nd with Meg Bacy 5th.Mallory was also 2nd in the PV.

Jacob Steenholdt was 4th in the Decathlon.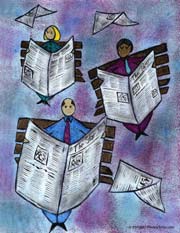 All current members may attend and vote.







USATF MEMBER DUES INCREASE TO "YOUTH" $12.00, "ADULTS" $20.00. Members can register on-line on the USATF web page.


















A LEVEL ONE USA TRACK AND FIELD COACHES CLINIC WILL BE HELD IN ABERDEEN SD ON JULY 22,23 IN CONJUNCTION WITH THE SD COACHES CONVENTION. COLLEGE CREDIT IS AVAILABLE!!!



The Junior Olympics will host a multi event meet in Fargo on June 5 & 6th Steve Keller will be manager.701-730-1415.



The Junior Olympic Ass. Championship will also hold a meet at Brandon Valley HS on June 8th. A site is still being worked on for the multi's on June 6,7. CONTACT JUSTIN OLSON AT 605-339-8574 OR EMAIL AT AGSA4GOLD@YAHOO.COM